This trip to Acadia in October 2021 was my first venture into capturing seascape images. I was quite happy with the images I created – I certainly was very lucky with conditions!
The very first day dawned pink on Boulder Beach, and I closed it out with a great wave shot in front of Bass Harbor Head Light.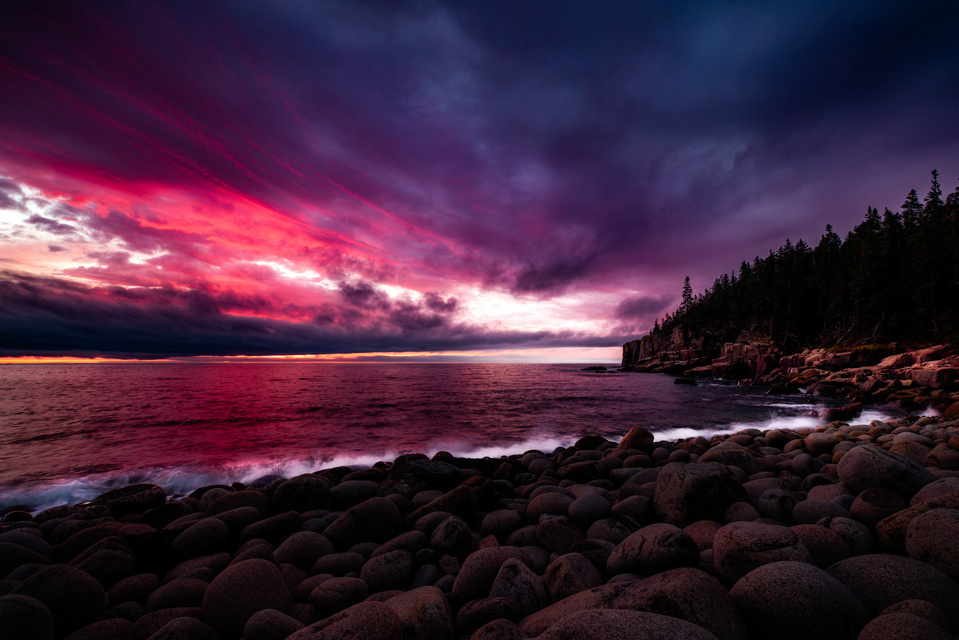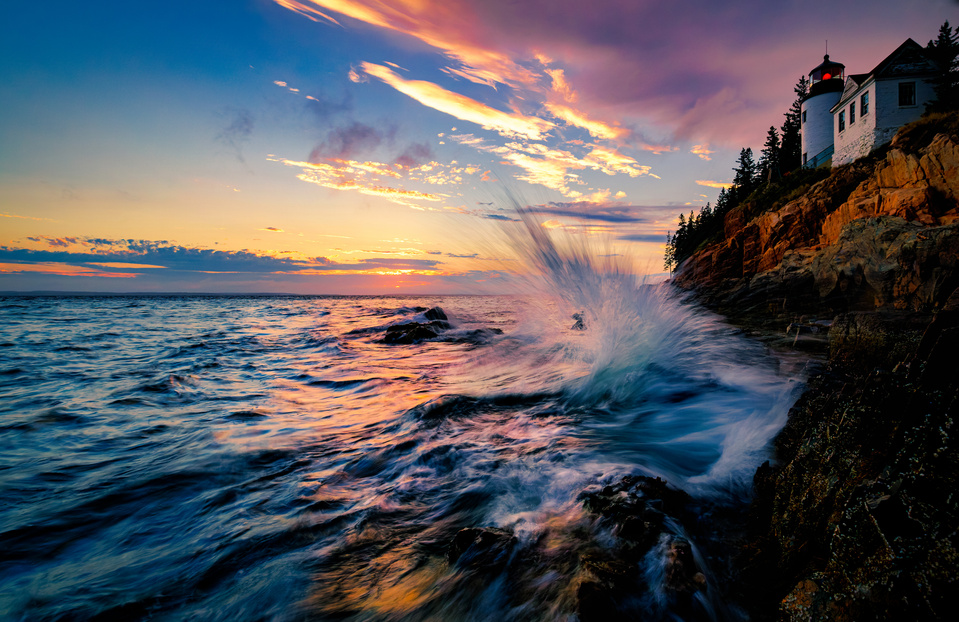 Over the next few days, I made more of an effort to capture some images closer to the middle of the day, including further inland. This worked out well, as with one exception the sunrises and sunsets weren't much to write home about!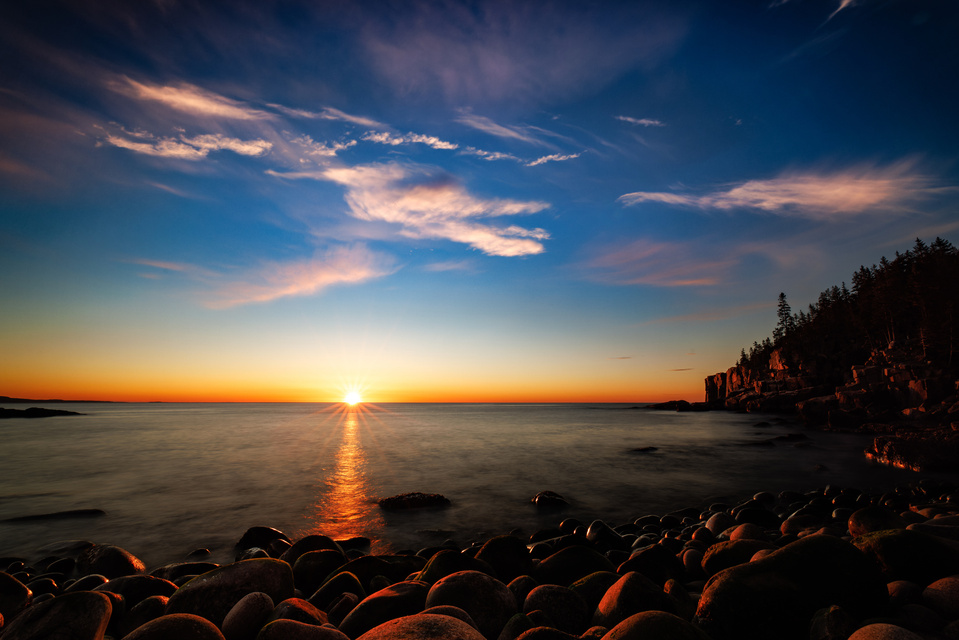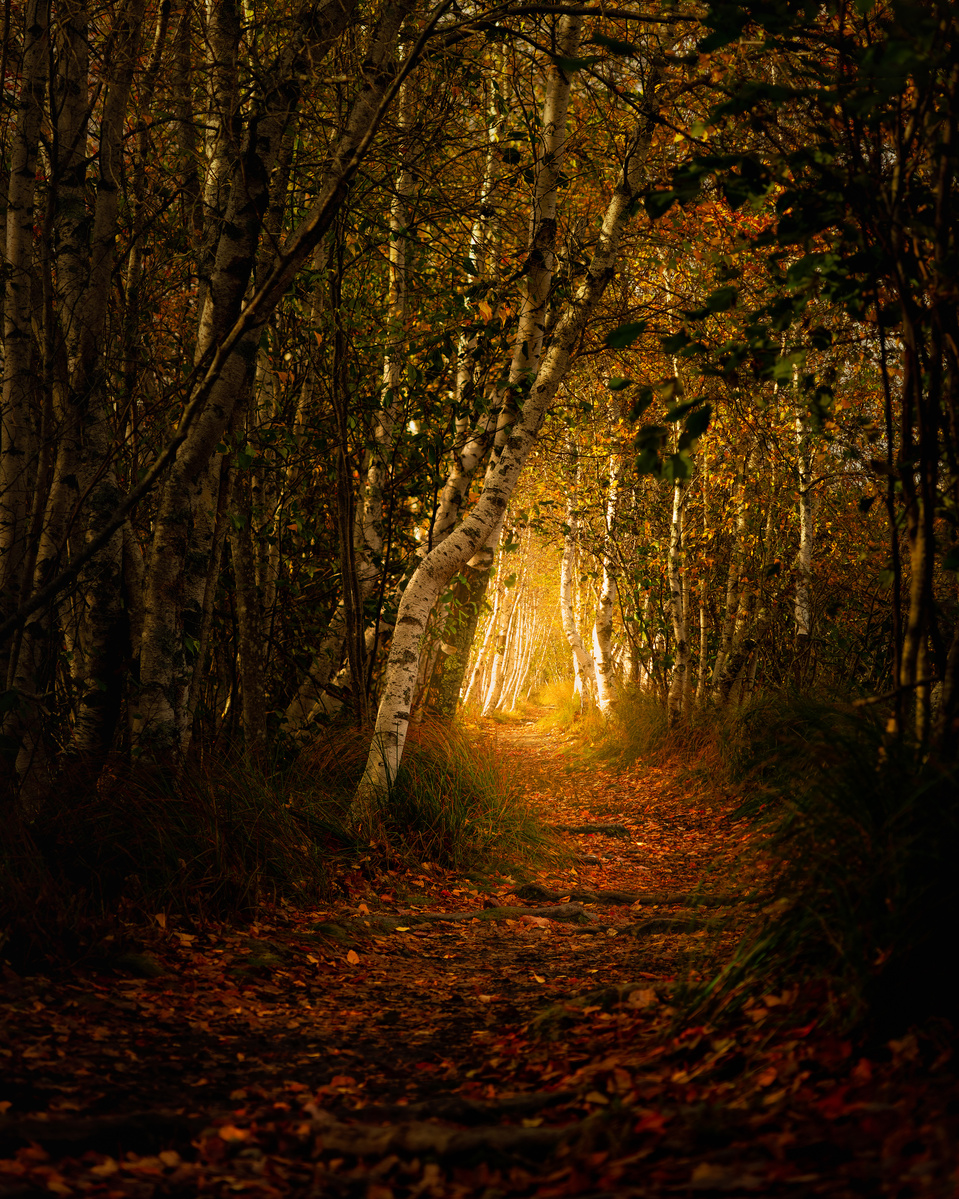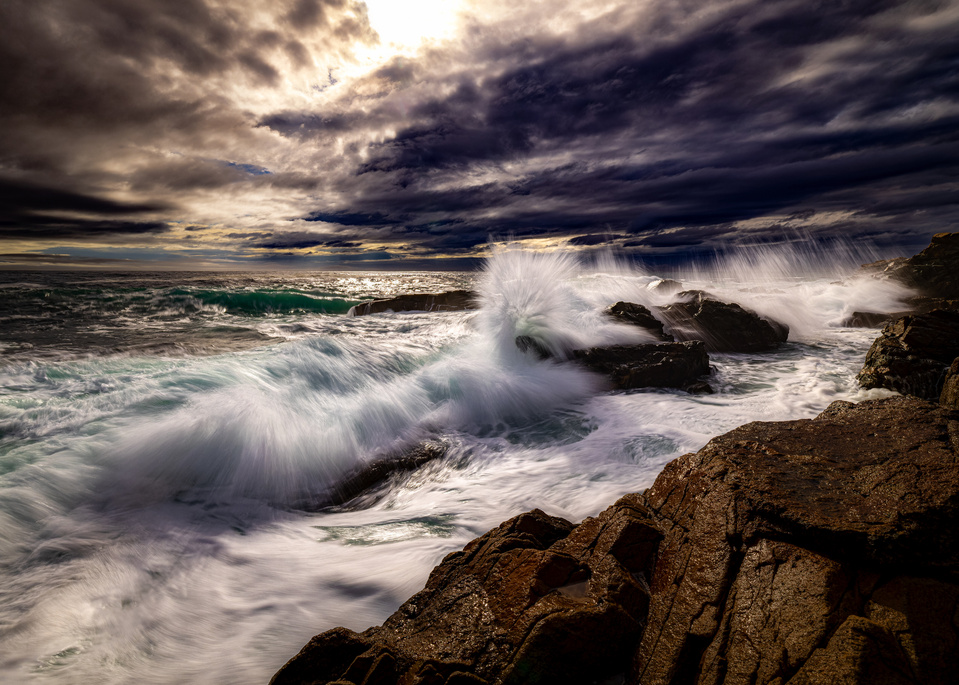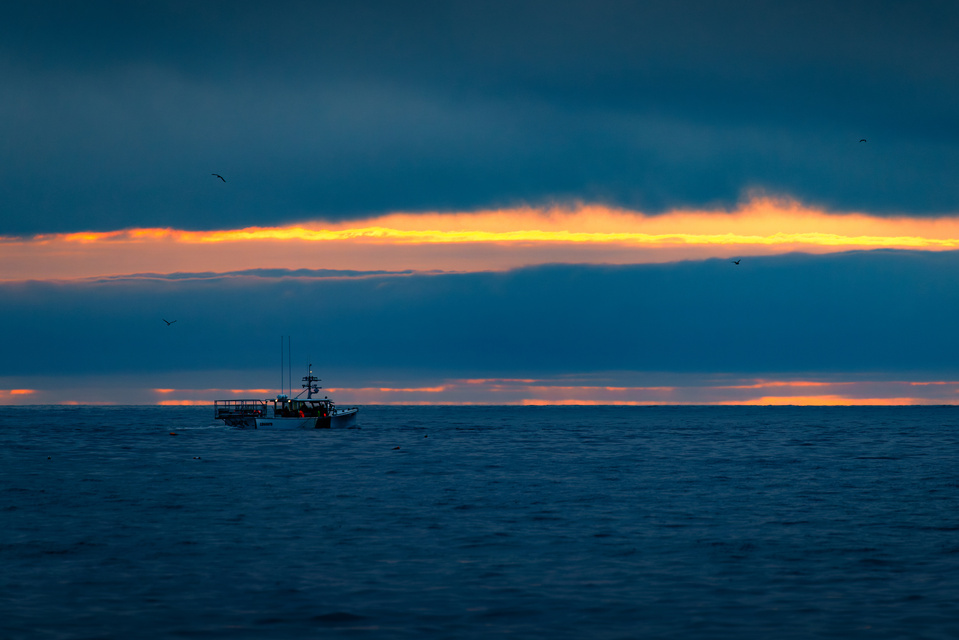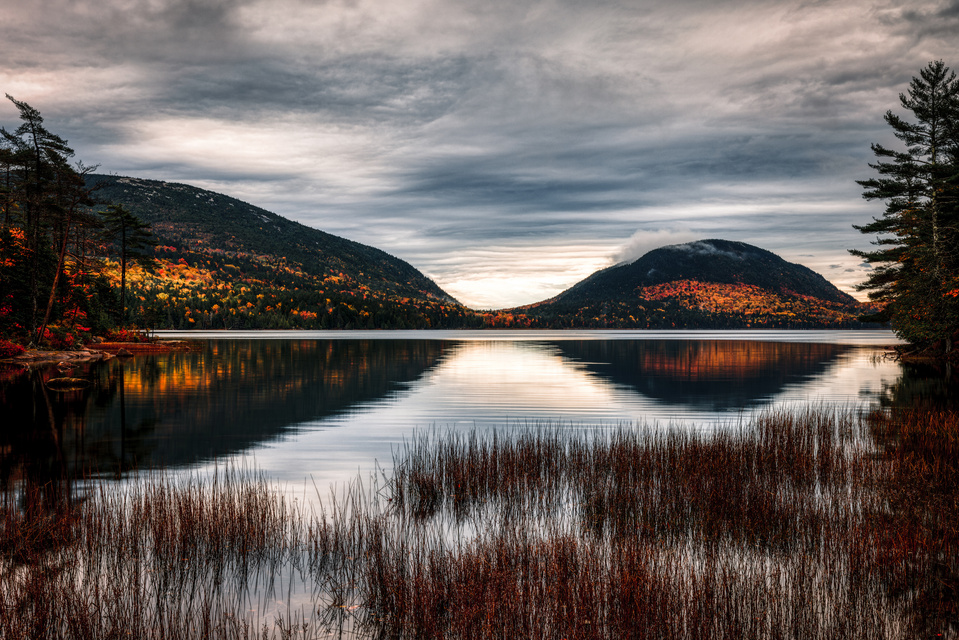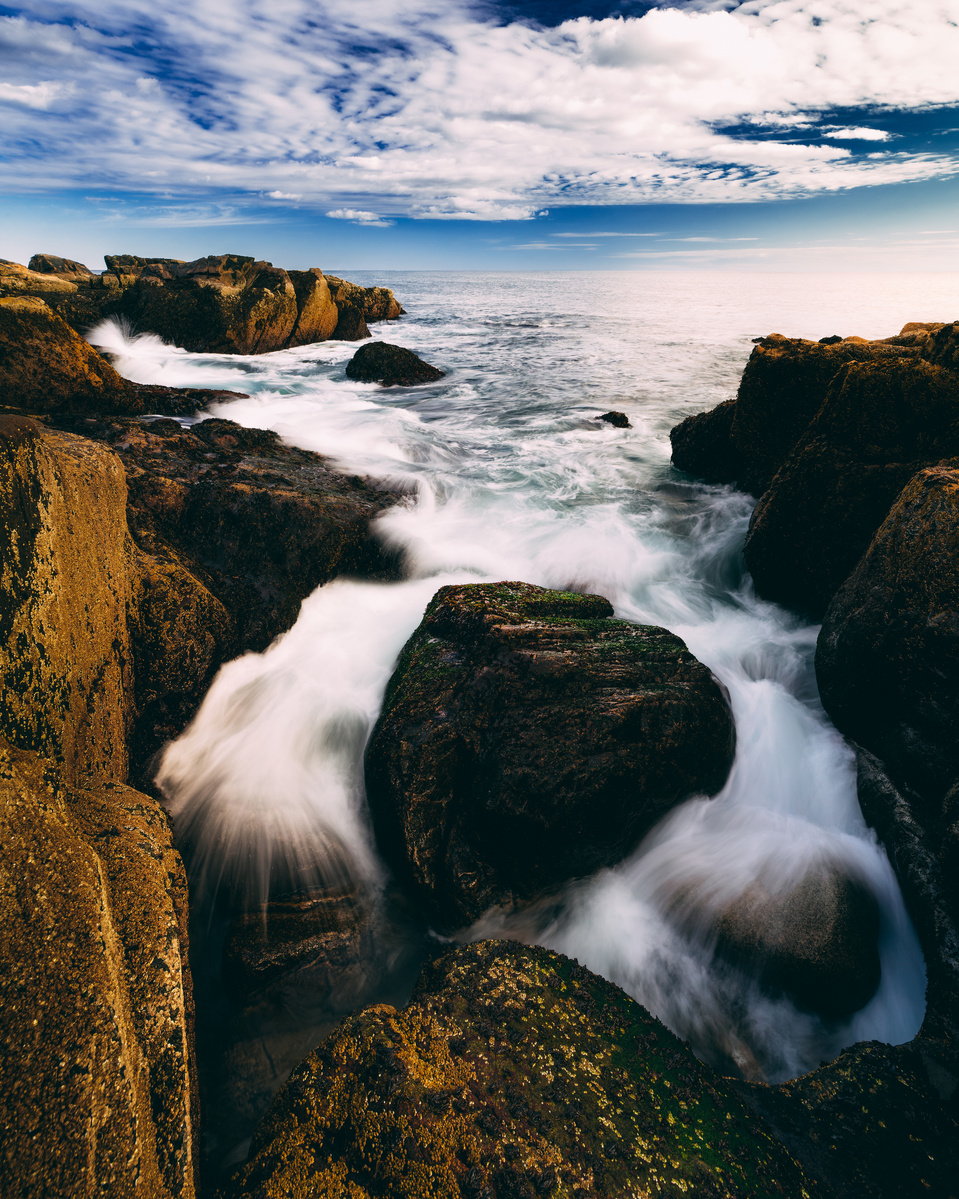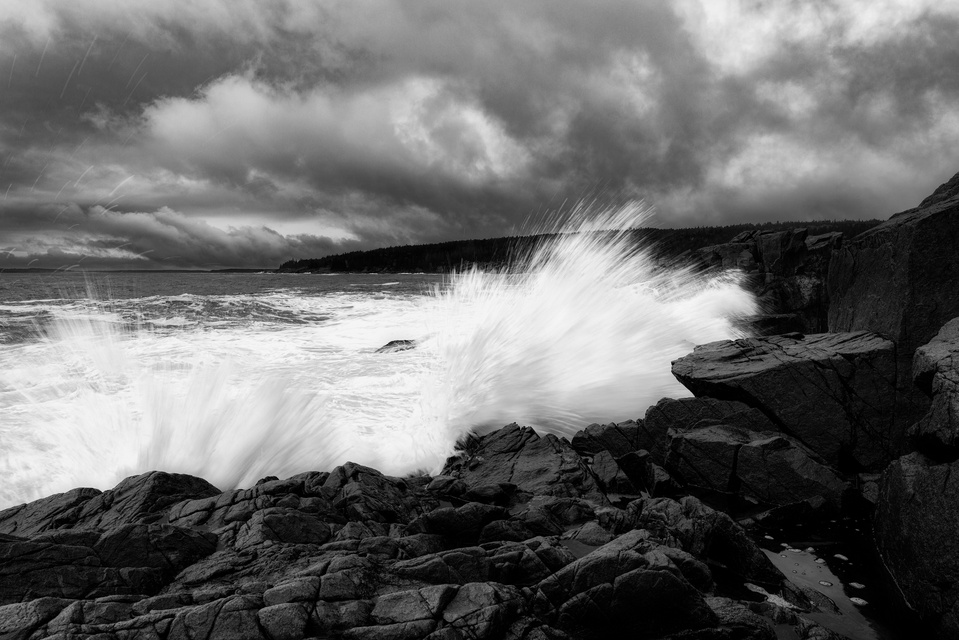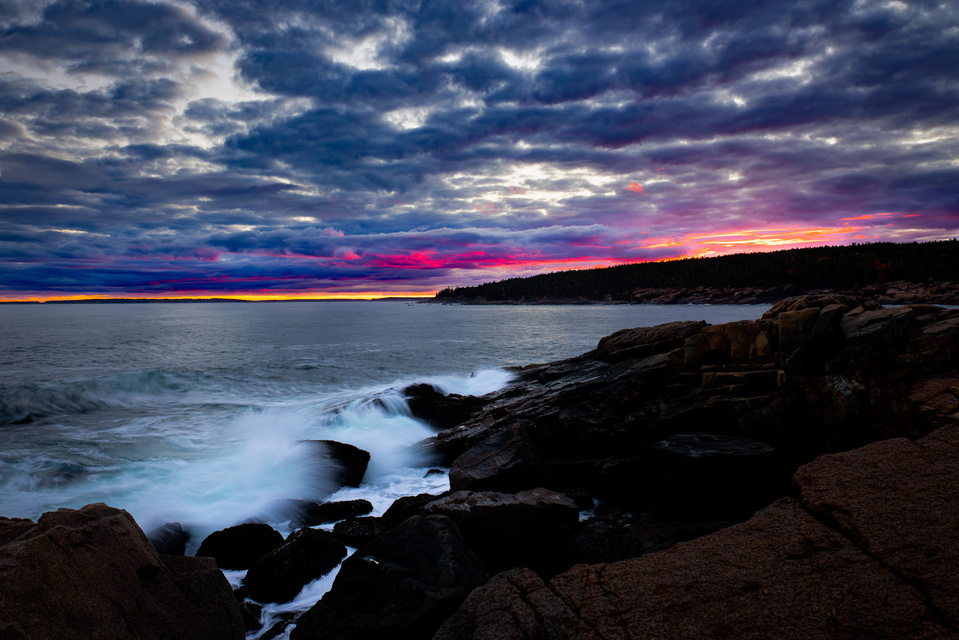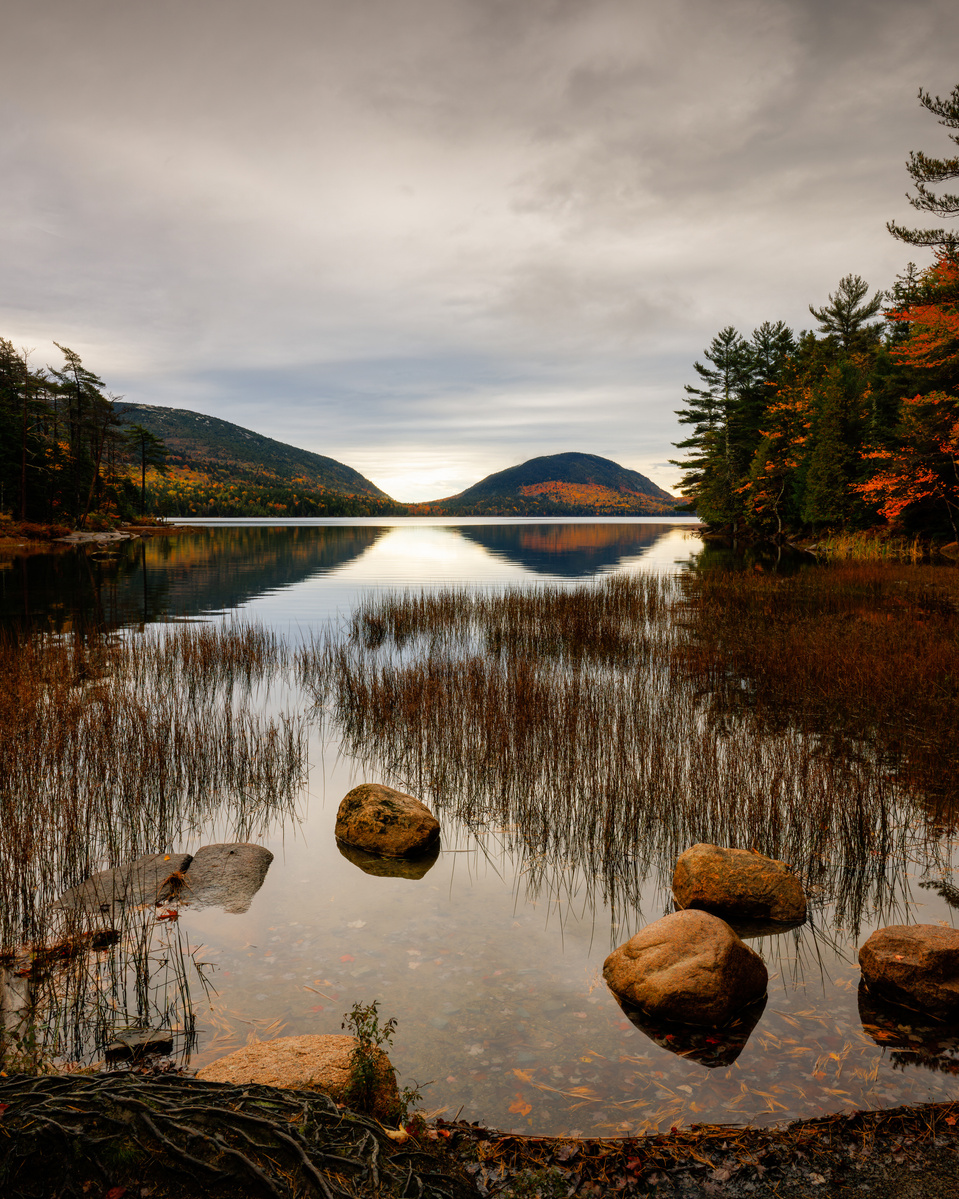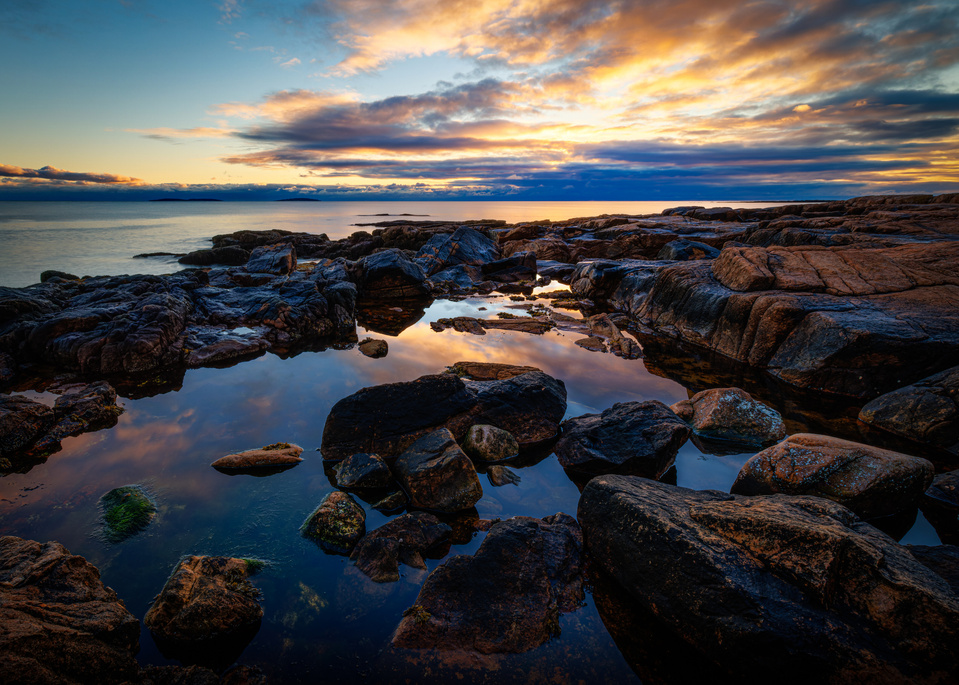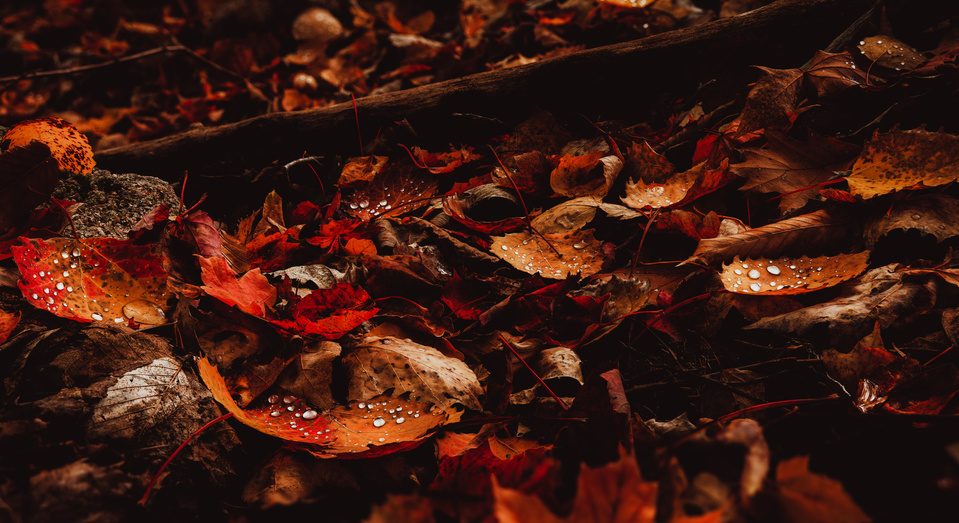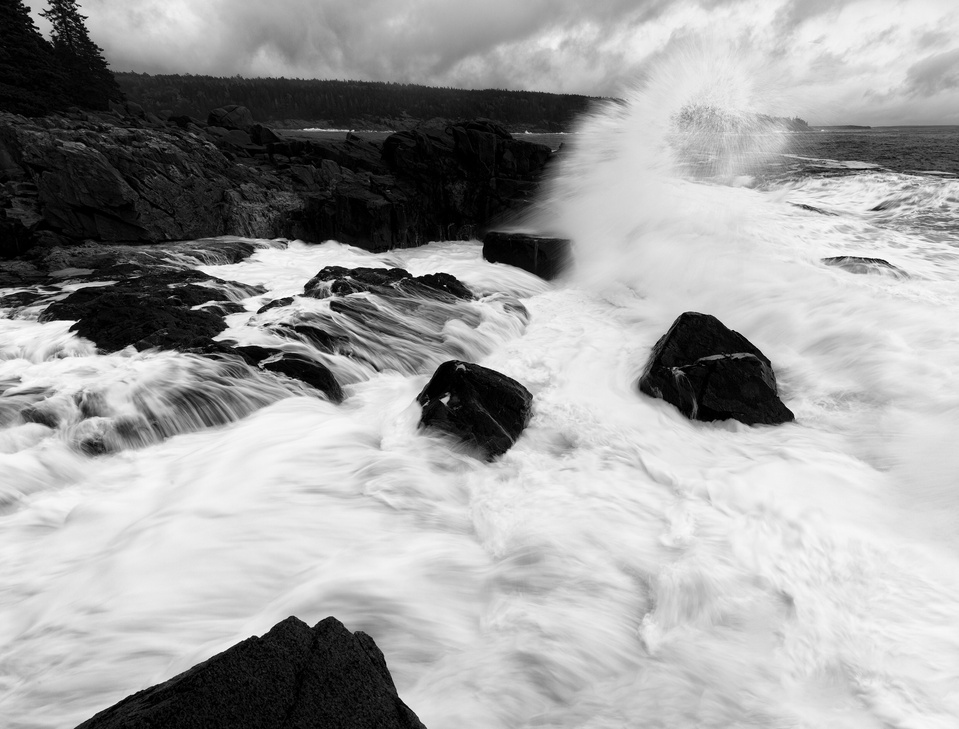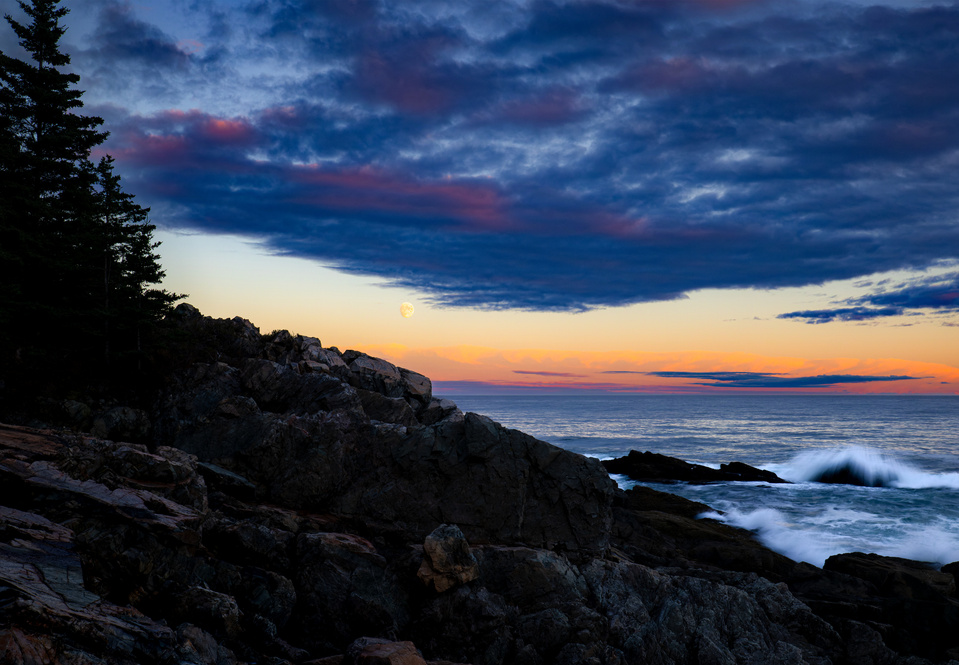 The final morning of the trip rewarded me with a nice sunrise behind Bass Harbor Light, and I made a few photos I was happy with.